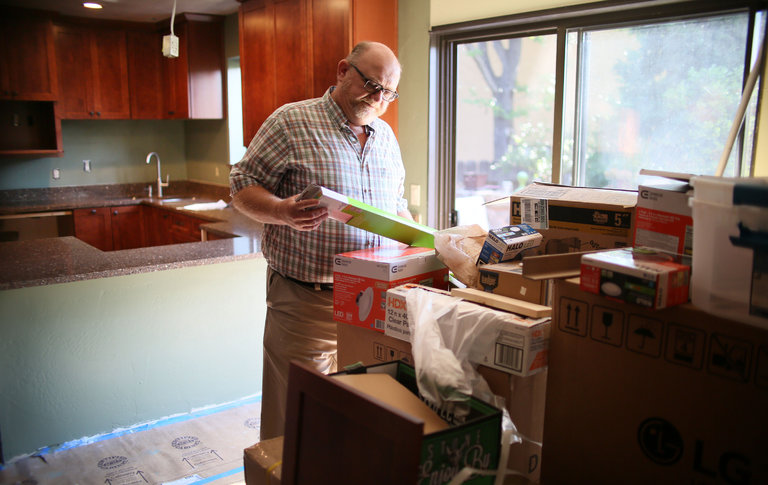 For much of last year, Greg Rubin was looking to buy a bigger house. He has been in the same two-bedroom home for 17 years and hoped to upgrade to a place with a guest room, a home office and a workshop for his guitars, radio-controlled planes and gardening equipment.
This year, Mr. Rubin has a new plan. He stopped looking and embarked on an ambitious renovation project that will begin with a new kitchen and end with a workshop for all the man toys.
"My girlfriend would like to get a larger house, but right now, I'm staying put," said Mr. Rubin, who lives in Escondido, Calif., and owns a landscaping firm called California's Own Native Landscape Design.
Mr. Rubin is the face of what appears to be a new normal in the real estate business: Homeowners are moving less, creating a drag on the economy, fewer commissions for real estate brokers and a brutally competitive market for first-time home shoppers who cannot find much for sale and are likely to be disappointed during real estate's spring selling season.
Read more here.